SL-058
Chair SL-058 "the clinch". A nicely shaped chair which is assembled with rivets. With though leather upholstery, this chair sits also really comfortable! You have the choice of 2 bases, with or without wheels and you can also choose for armrests.
Designer: Mark Waterman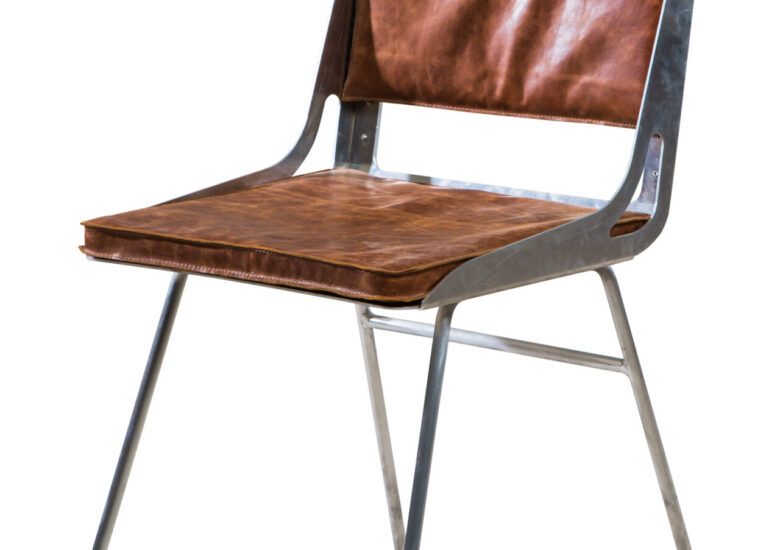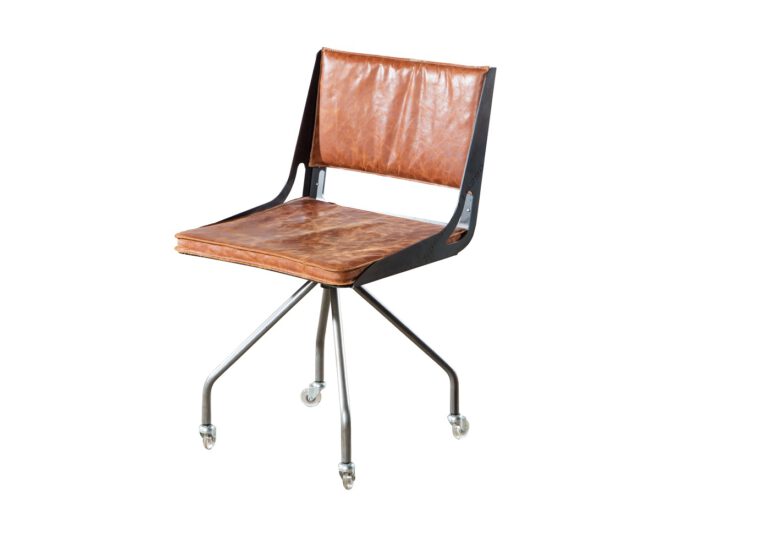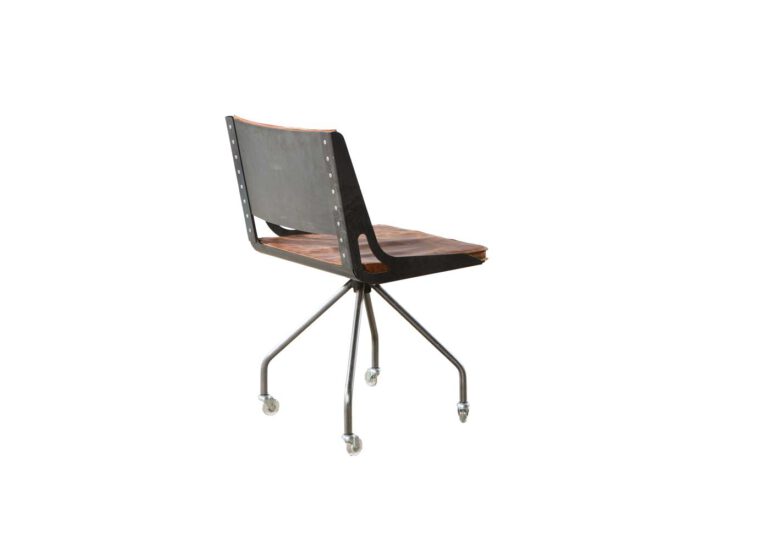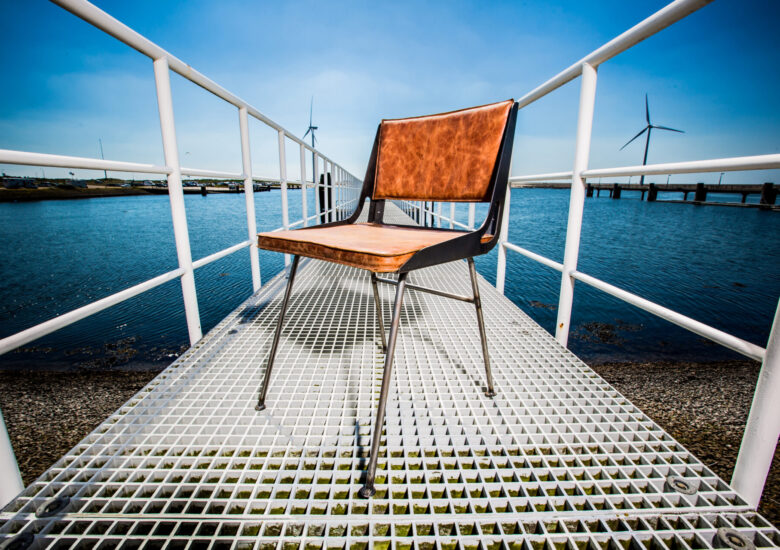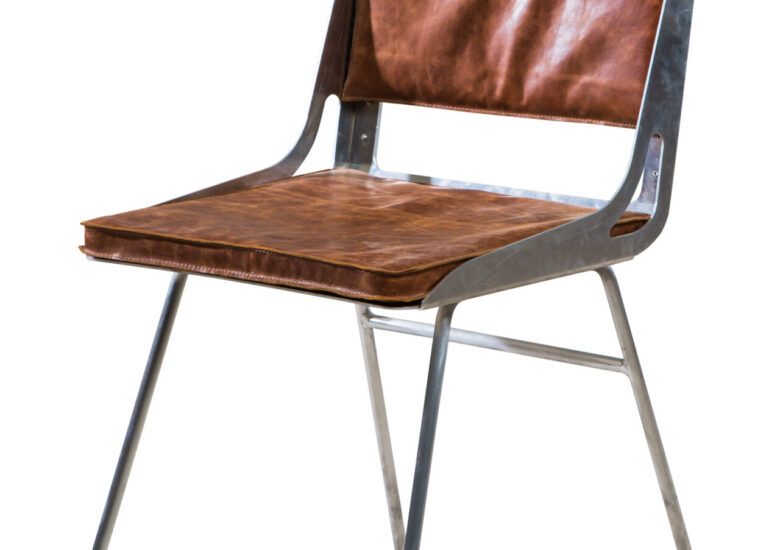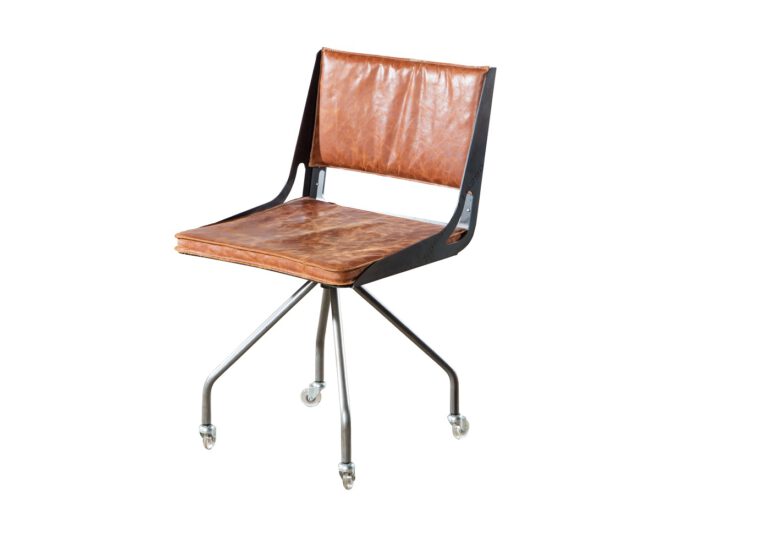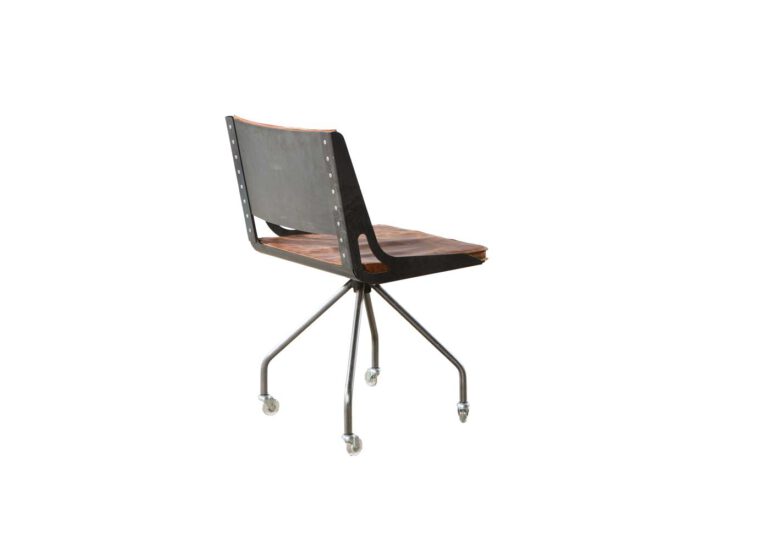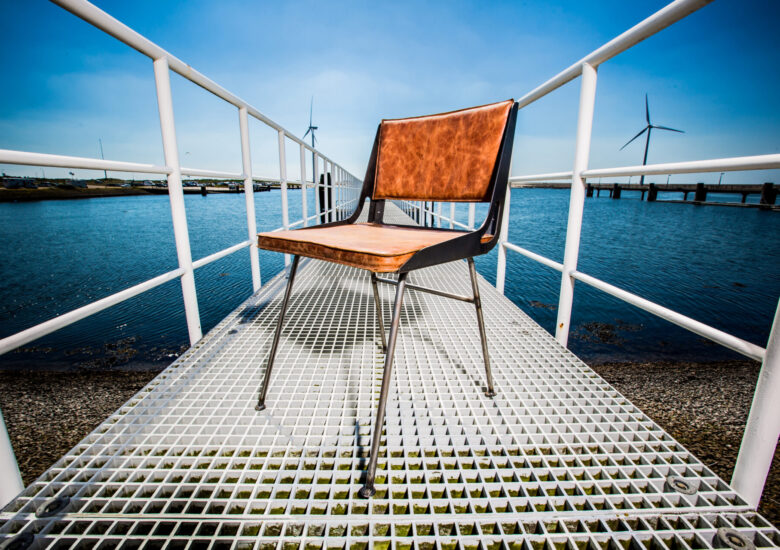 CHAIR
Width: 46 cm
Seat depth: 44 cm
Total depth: 52 cm
Seat height: 47 cm
Total height: 80 cm
You have the choice from a 4-legged base on wheels or a 4- legged straight base
Material: steel, oiled
OPTIONAL
This chair is also available with armrests
The chair can be copper or brass plated
STOFFERING
Available in several leather colors
Thickness of the seat: 3 cm (can be adjusted)
Thickness back: 3 cm
IS IT ME YOU'RE
LOOKING FOR

?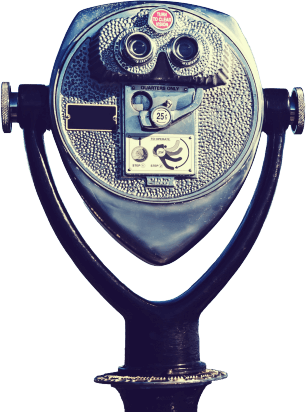 All over the world, various renowned interior shops and interior and hospitality designers rely on Sturdy-Legs. Do you want to know how we can make your next project to a success? Please contact us!
Contact us!