Juta Holland BV
Juta Holland is a producer and supplier of high quality synthetic tissues for ground, road and water engineering, and the agricultural industry.
Company:

Juta Holland BV

Location:

Wolvega

Country:

The Netherlands

Client:

Berry Post, Managing Director of Juta Holland BV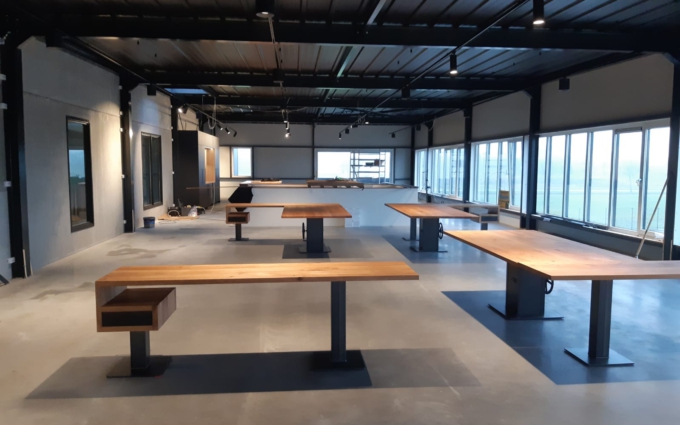 THE ASSIGNMENT
"For our new office building we looked for customized, height adjustable desks and a conference table. But a bit different than the regular office furniture"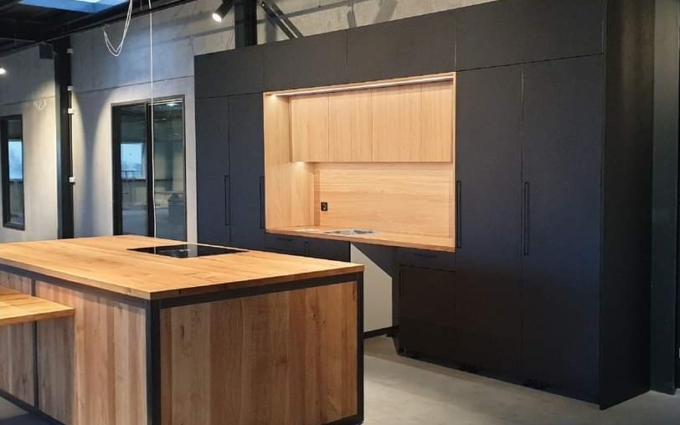 THE RESULT
The height adjustable desks are based on the Column table.  Apart from that, there was created a part of the desks which have a fixed height, with a drawer "floating above the floor".
In the kitchen area, is a kitchen island created, with attached to it a conference table of 380 cm. A cooking plate is integrated in the kitchen island.